To provide extended redundancy or throughput, you can bond interfaces.
From the webui
(but not if you are running vsx)
Click "Add Bond"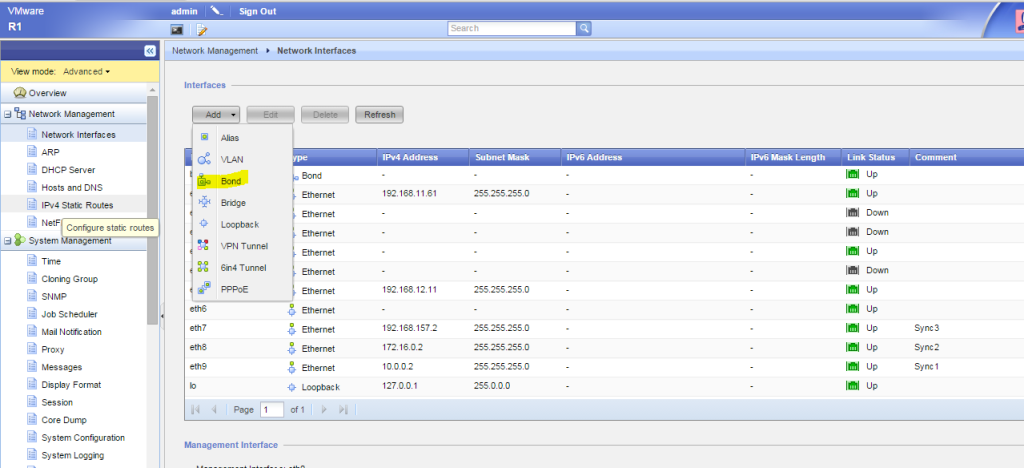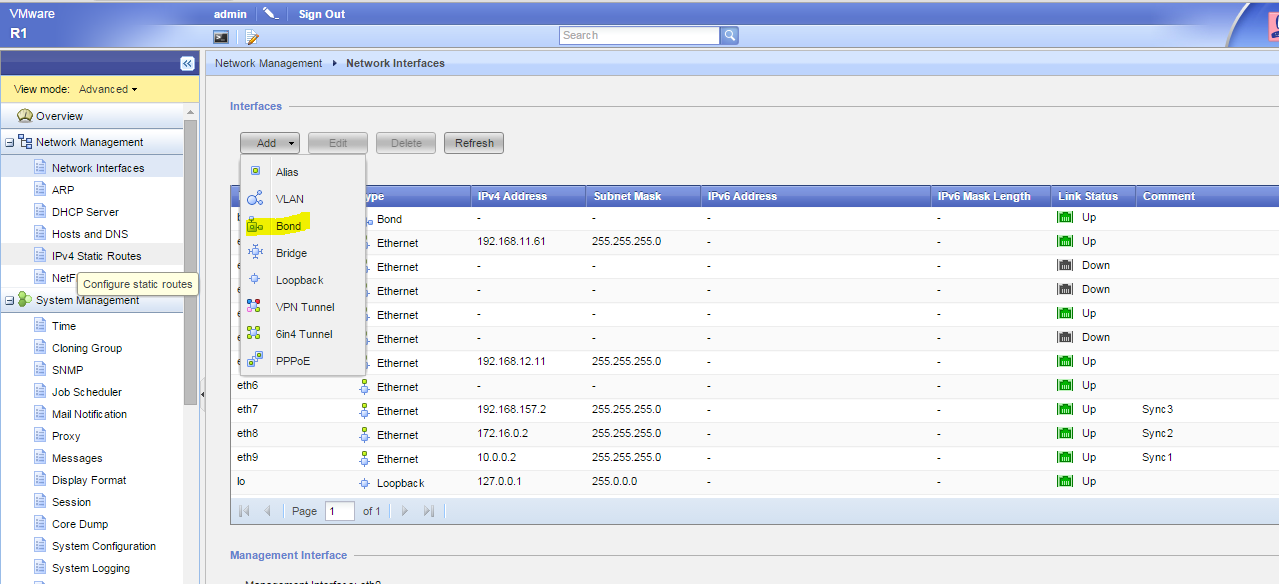 Chose the required interfaces, and set the Bond Group and Operation mode
Round Robin – Selects the active slave interfaces sequentially.
802.3ad – Dynamically uses active slaves to share the traffic load using the IEEE 802.3ad LACP protocol.
XOR – Selects the algorithm for slave selection according to the TCP/IP Layer ("Layer 2", or "Layer 3+4").

And finally set the ip address.